Databases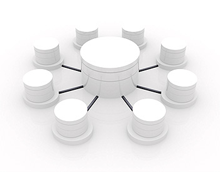 Starsoft has an outstanding experience in
database projects
. This gives us the possibility to offer
high quality design services, optimization and database administration
which end up in reduction of costs associated with the project and maintaining a data warehouse.
The core technologies utilized by Database Competencies Center are:
SQL Server 2000/2005,
PostgreSQL 7.x/8.x,
Microsoft Access 2003/2007,
Oracle 7.x/9.x.
Contact
ul. Wita Stwosza 9B
83-000 Pruszcz Gdański
Poland
phone +48 58 732 27 20
fax: +48 58 732 27 24
contact form
Microsoft Partner
In 2010 the company received the prestigious
Microsoft Certified Partner
certificate, which demonstrates a high level of expertise in Microsoft technologies.
learn more