Microsoft SharePoint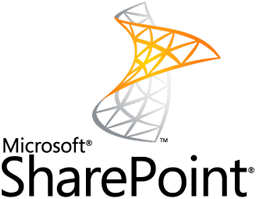 Starsoft
specializes in creating solutions in SharePoint technology
, designed for sophisticated control systems and data management systems. SharePoint platform allows users to work with network applications, operating on a common data repository via a web browser, with excellent knowledge of the following technologies:
Windows SharePoint Services 3.0,
InfoPath 2007 Forms Services,
Excel 2007 Services,
SharePoint Object Models,
.NET Object Models,
Sharepoint Web Services,
Structure, Behavior, and content data repository SharePoint,
we are able to provide
highest quality products
that improve processes and controls data flow within any company.
Starsoft also has extensive experience in the implementation, configuration, and expansion of the management processes through Microsoft Project Server 2007. This environment allows a simple and intuitive way to create systems for monitoring processes such as:
Management of working time and tasks,
Asset Management,
Monitoring and reporting progress,
Control of the budget.
The core technologies
utilized by SharePoint Competencies Center are:
SharePoint Services 3.0,
Microsoft Office SharePoint Server 2007,
Microsoft Project Server 2007,
C#.NET,
ASP.NET,
WCF,
WWF,
AJAX,
JAVASCRIPT,
XML,
SILVERLIGHT 3.0.
Contact
ul. Wita Stwosza 9B
83-000 Pruszcz Gdański
Poland
phone +48 58 732 27 20
fax: +48 58 732 27 24
contact form
Microsoft Partner
In 2010 the company received the prestigious
Microsoft Certified Partner
certificate, which demonstrates a high level of expertise in Microsoft technologies.
learn more